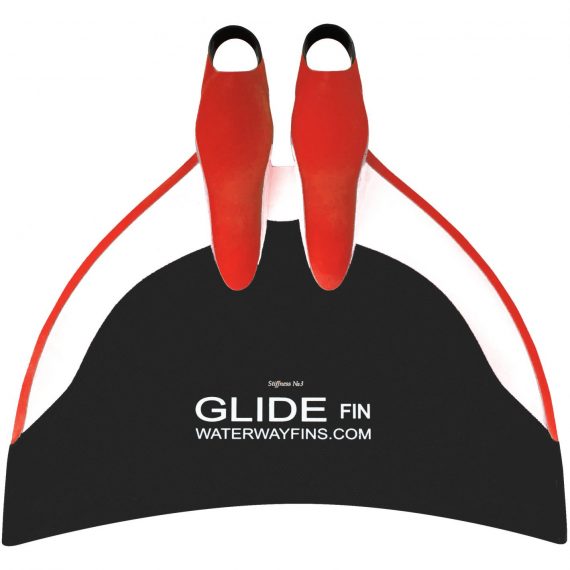 2
people are viewing this right now

Guaranteed safe & secure checkout
WaterWay Fins
WaterWay Fins was established in 2001. Specialize in finswimming, freediving, spearfishing monofins, fins and accessories.
Description
Fishtail Glide Monofin is fresh version of WaterWay Fins Glide. The new shape of the blade makes the Glide fin more responsive. Great for depth, mermaids, underwater swimming and competitive freediving .
Fishtail Glide fin has a hand-made fishtail blade.
Great choice for finsimming immersion distances as well.
Additional information
| | |
| --- | --- |
| Weight | 4.1 kg |
| Foot Size | EU 35/ US 4 (230mm), EU 36/US 4.5 (235mm), EU 37/US 5 (240mm), EU 38/US 6 (245mm), EU 39/US 7 (250mm), EU 40-41/US 7.5-8 (255mm), EU 42/US 8.5 (260mm), EU 43/US 9 (265mm), EU 44/US 10 (270mm), EU 44.5/US 10.5 (275mm), EU 45/US 11-11.5 (280mm), EU 46-47/US 12-12.5 (285mm), EU 48/US 14 (290mm), EU 49/US 15 (295mm), EU 50/US 16(300mm) |
| Foot width | 80mm, 85mm, 90mm, 95mm, 100mm, 105mm, 110mm, 115mm, 120mm |
| Footpockets Colour | Blue, Red, White, Beige, Black, Violet, Yellow |
| Wings Colour | Beige, Black, Blue, Red, Violet, White |
| Blade colour | Black |
| Blade stiffness | Stiffness 1(soft), Stiffness 2, Stiffness 3(medium), Stiffness 4(medium-hard), Stiffness 5(hard) |
| Monofin orientation | Finswimming, Freediving |
| Goal | Improve PB, Recreational(swim for fun) |
| Distance | 50m, 100-200m, 200-400m, 800m, 1500m, 3k+ |
| Material | Fiberglass |
| Blades Color | Black |
| C.M.A.S. Homologated Sticker | With Sticker, Without Sticker |